I am trying a snippet to past the content of the clipboard as a Footnote in Word. Pasting the content like this with my snippet works: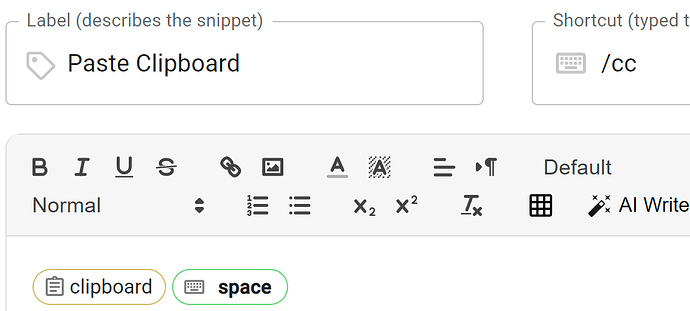 However, when I add the keyboard shortcuts for Word to Insert a footnote, I get:

(The second footnote above, the first is what would have been expected.) I tried a delay, but it did not have effect.