In one of the formula column, not all options are showing. This column is having button formula.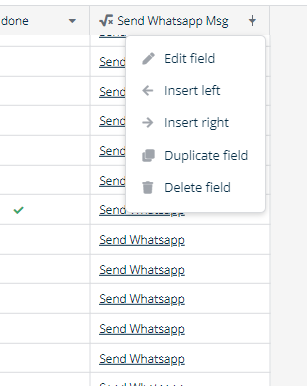 Hi @Pratik_Shah,
Thanks for reporting the issue. I can confirm that this is an issue for formulas that result in links. We will handle this problem.
Thank you for the response.
Can you please make this button formula result look like an actual button? (similar to Airtable)
Hi @Pratik_Shah,
We will consider implementing this feature.