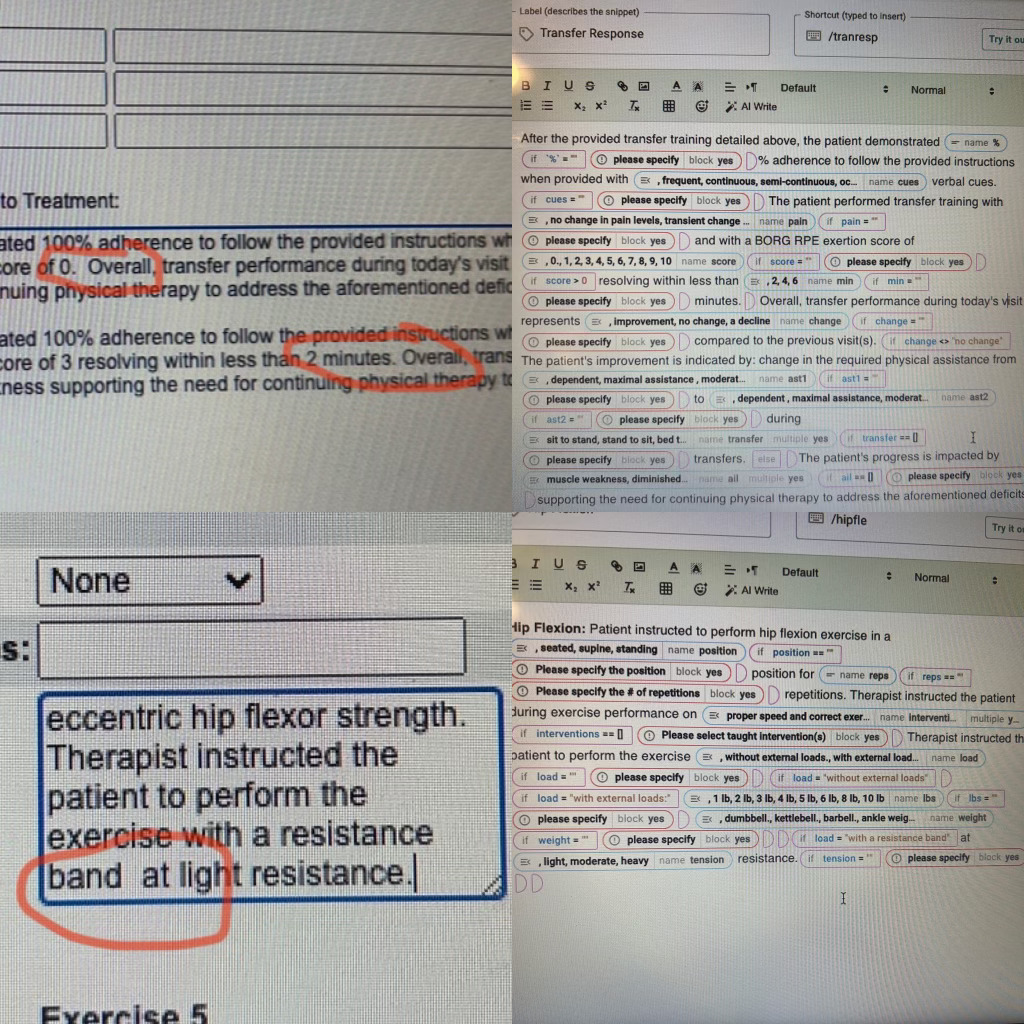 Hi!
I have 2 examples with spacing issues I can't seem to resolve.
The first one, there is a drop down menu. If I select a score of "0" it has an extra space between the end of the sentence and beginning of the next one.
If I select a score and fill out the fields, the spacing is normal between the ending of the sentence and the start of the next one.
In the 2nd example, there are 2 end blocks right before the if/else condition "with a resistance band" that seems to be creating the extra space between "band" and "at".
Thanks for all the help!