I have a snippet that uses Datablaze. It looks up 1 address in my db and then populates various fields. The snippet also calls another snippet that does a lookup of all addresses based on a market from the
initial address.
I am having trouble figuring out how to pass the market variable from the first address into the 2nd snippet.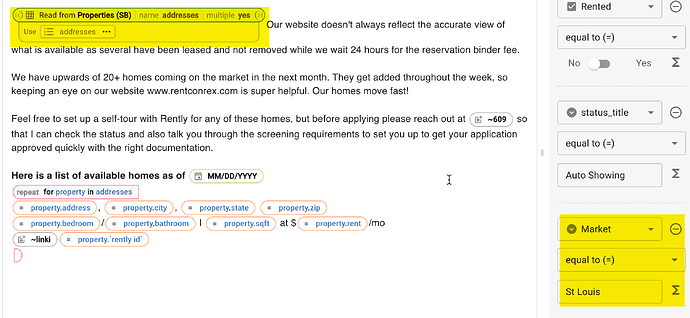 Any help would be appreciated!