Hi, I'm not sure if anyone else has this problem or it it's by design, but I don't remember this issue happening in the past.
When I'm inserting snippets I right-click > select TextBlaze > select my snippet.
The first one I insert is always fine but if I try to add a second snippet I can only see options for Open Text Blaze Dasboard, Reload Extension or Edit Last Used Snippet.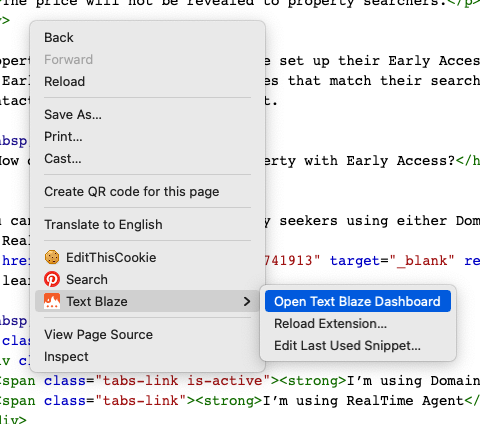 The only way I can insert another snippet is to save and refresh my page. Am I doing something wrong?