Hi,
I have a datetime "Created On" that automatically records creation time of new record in the table.
"Created On" has the following setting: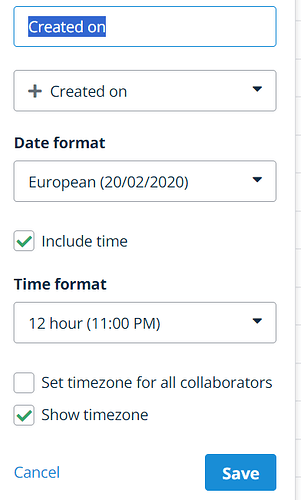 When I try to use datetimeformat or datetimeparse to copy and convert the data of this datetime field into new date only field, I realized the converted date is not correct, as shown below: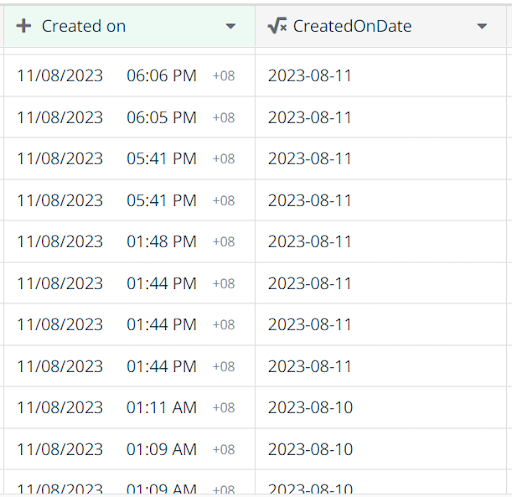 Formula i used: datetimeformat(Created on, "YYYY-MM-DD")
I suspect that timezone is the cause of this issue, please kindly advise me if there is way or alternative way to get the date only correctly in the Data Blaze? I am using this date only information to perform the countagg function in query so I only need the date part.