My laptop fan is going on occasionally and it turned out one of the causes Text Blaze. The CPU usage is between 2 and 14%, while not typing anything. This happens in both Chrome & Vivaldi browser.
I have the Gmail Command Pack installed in text blaze.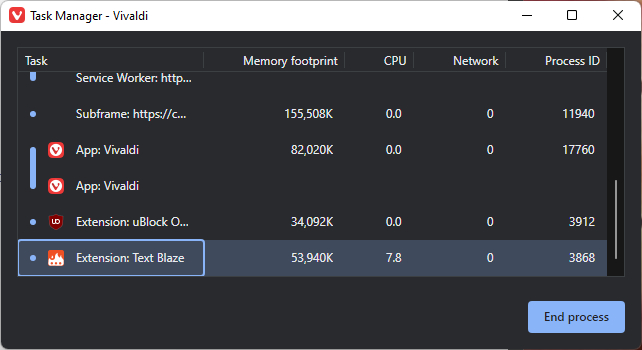 Is there a way to reduce the CPU usage?