Snippet editing layout changes
We've reorganized the snippet editing interface to make it easier to explore and edit dynamic commands like the time or formula commands.
The menus of available commands which were previously at the bottom of the window have been moved to a sidebar to make it more accessible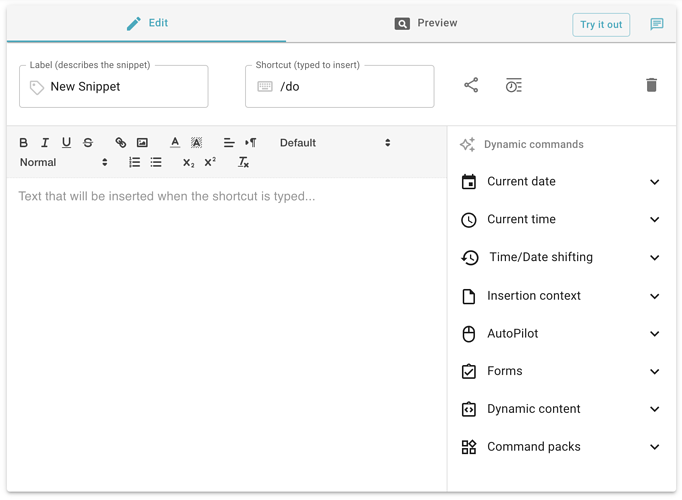 Additionally, when you select a command to edit, the settings for the command are now available in the same sidebar. This gives you more space to configure the commands: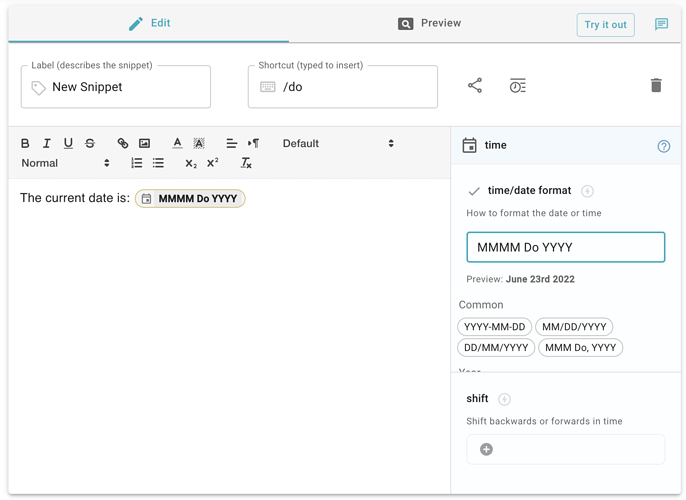 Quick Tip of the Month
Did you know you can quickly see how much time you've saved with Text Blaze? Learn more in this quick video:
As always...
If you have any questions, feel free to post to our Question and Answer community forums. And if you have anything you would love to see in Text Blaze, please suggest it in the Features Ideas section.