Improved Folder Settings
We've reorganized folder settings to make things easier to find and improve sharing.
Options to share a folder or change other settings now appear in a sidebar when you view a folder.
Improved Snippet Search
We've updated the snippet search so that snippets in disabled folders will show at the bottom of search results.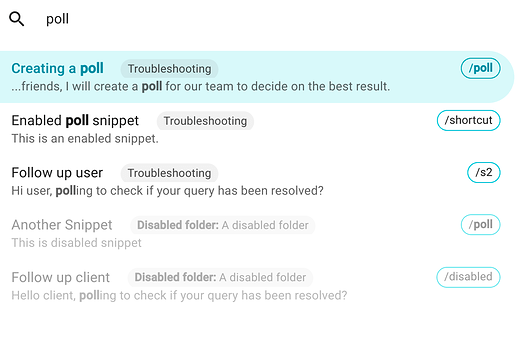 This makes it quicker and easier to find your important snippets when searching.
Quick Tip of the Month
Learn how to easily include the contents from the page you are on with this new Quick Tips video:
As always...
If you have any questions, feel free to post to our Question and Answer community forums. And if you have anything you would love to see in Text Blaze, please suggest it in the Features Ideas section.