I am trying to upload the following json file and nothing happens.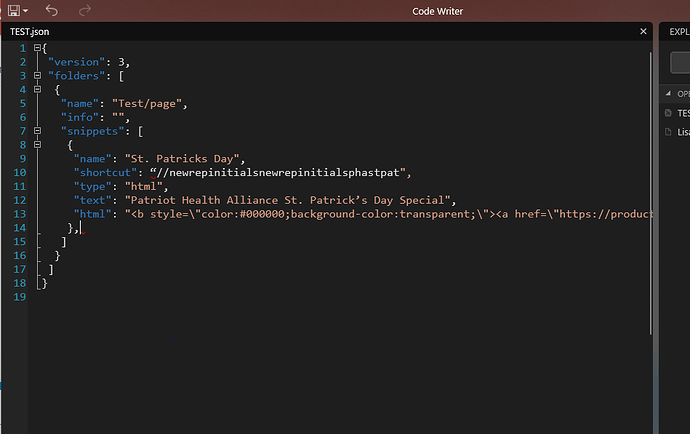 This is just a sample, I am trying to upload a similar file with 150 snippets, and that is not taking either. I go to import/export and select text blaze and drag the json file in and nothing happens. It does not move onto step 3.
Any ideas on what I am doing wrong? Any advice is much appreciated!