I'm sure we have several users who would be using Calendly to schedule their meetings regularly. What do such folks think of the following method to generate your single-use scheduling links?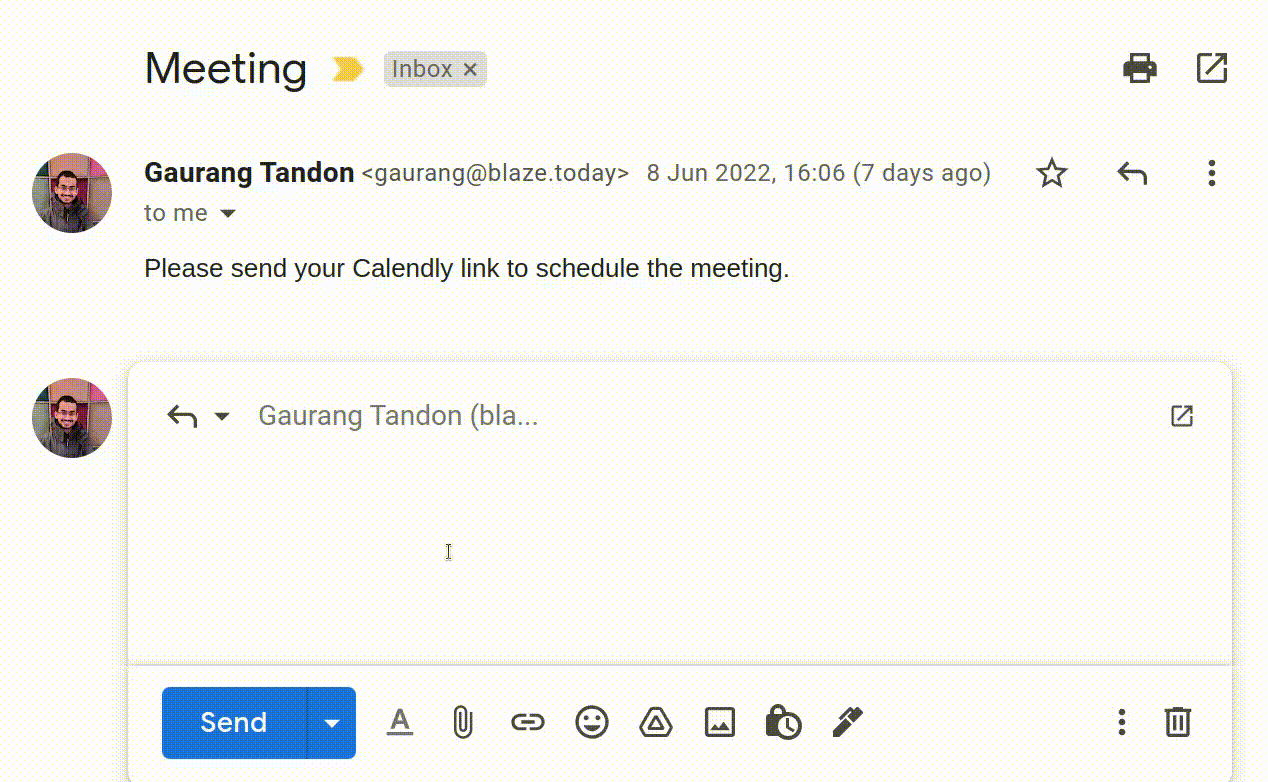 To describe, I have a snippet named /meet which is integrated with Calendly (Note: the integration is currently unreleased and still in early testing). In the snippet, I only need to specify the event for which I need the meeting link. The integration automatically generates a single-use meeting link for that event.
I'm curious to know if regular Calendly users find this useful. Please let us know if this is useful for you, as that will help us determine whether there is enough demand for such an integration. Also, please post your feedback if you feel anything could be improved in this workflow.
Cheers!