Hey Everyone,
Since I work most of the time on legal documents, I want to keep certain part of documents in BOLD. While preparing snippets, I select the part in bold, but after sometimes, it does not appear in bold. This happens especially to the dynamic content. Can someone help me?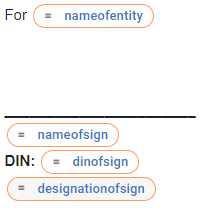 For example, if you see above image, wherein all the dynamic content like nameofentity, nameofsign etc. has to be in BOLD. When I select these part and select bold, it works but after some time, it does not work.
This has started happening especially after Enhanced command editing. It was never an issue before.