Enhanced command editing
For some time, we've been testing an improved snippet editing experience that makes it easier to edit dynamic commands like the time or formula commands.
It's now ready for everyone! Starting this month, we'll begin rolling it out to all users.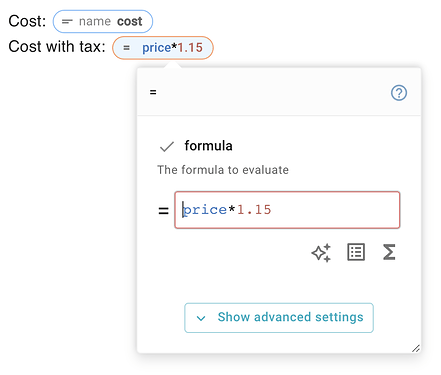 You will have the option to revert to the old editing experience during this rollout. If you find the need to do that, please let us know why at support@blaze.today so we can address any issues.
Use content from the page in your snippet
Text Blaze can use content from the page you are on in your snippet. For example, when replying to a message in Facebook you may want to include the name of the person you are replying to in your snippet automatically. You can do that by using the site command.
In the past, this required a fair amount of technical knowledge to make it work. This month we are excited to introduce a new Beta feature that gives you the same functionality with a simple point and click.
Just click the piece of text you want to include in your snippet and the correct site command will be created for you.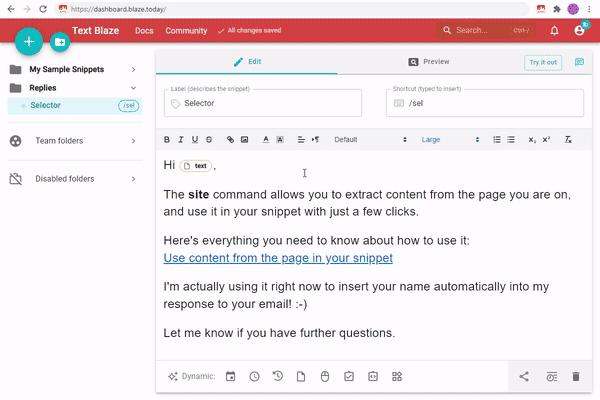 Note that you need to have the enhanced snippet editing experience enabled to use this feature.
Quick Tip of the Month
Did you know that you can easily include (and even manipulate) the contents of your computer's clipboard in your snippet? Learn more in this video:
As always...
If you have any questions, feel free to post to our Question and Answer community forums. And if you have anything you would love to see in Text Blaze, please suggest it in the Features Ideas section.