Introduction
Windows wizards, wave goodbye to tedious typing with Text Blaze, now available for every desktop app on your computer!
Today we're happy to announce a Beta version of Text Blaze for Windows!
Text Blaze for Windows (Beta) lets you insert your snippets on EVERY desktop app on Windows. We support:
Outlook app
MS Word
Slack Desktop
...and EVERY Windows app.
Already excited? So are we!

Click HERE to download the setup file and get started now!
Features
You can use Forms, Autopilot, Stylized Text, Images and more! As an example, here's how to create a colorful recruitment email within seconds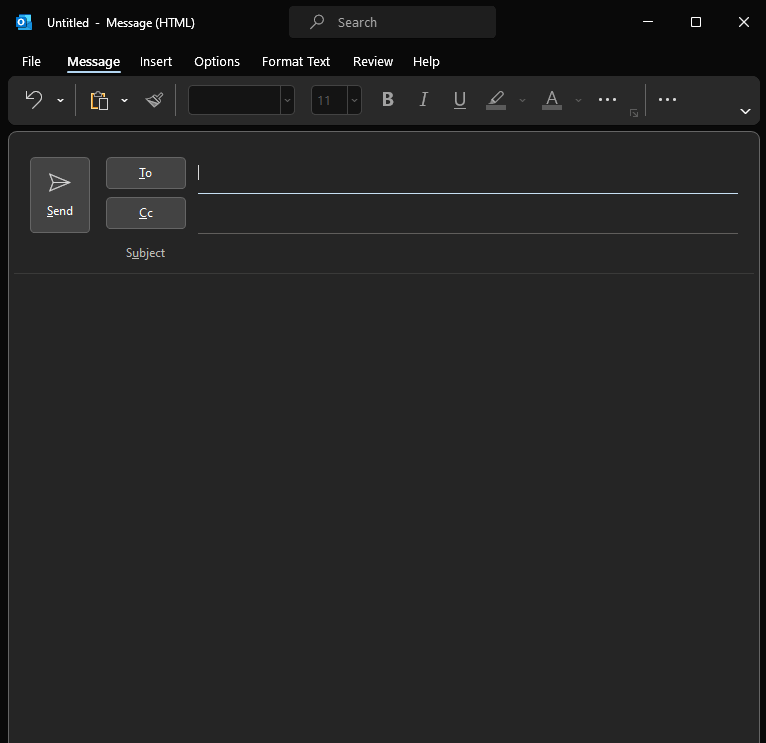 We also have the Popup Assistant (see image below) to search for snippets. Press Ctrl+Shift+/ (forward slash) to bring it up. You can navigate it with arrows keys and press Enter to insert the selection. If you often need to remember your shortcuts, then this is for you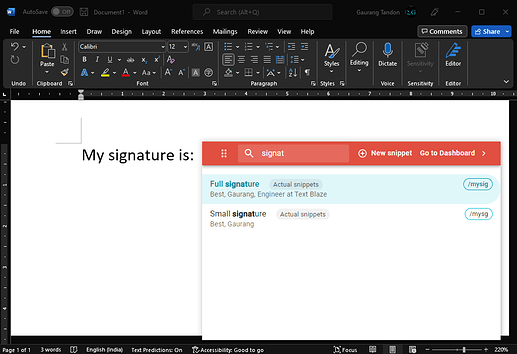 Notes
We only support Windows 10 and Windows 11. We don't plan to support older versions yet.
If you want to insert your snippets in Chrome/Edge/Opera/Brave, please install our Chrome extension. The Windows app works on all apps outside the browser.
Conclusion
Let us know what you think! How does it work for you? What can we improve?
We hope the Windows app will help you be more productive